E
mmy winning Red Skelton started his second season on doctors orders. In 1952 Red was doing a radio program, television program and movies. This was a bit to much and his doctor told him to take it easy. NBC wanted the show to be live. Red wanted to have his television show filmed, not live. This way he could do retakes, different camera angles and take his time to change costumes. Some his bits on his first season was filmed. Most of them were the Tide bits. At the beginning to the 1952-53 season, Red was filming the movie "The Clown". The film was based on the movie "The Champ". This time it is a about a former Ziegfeld comic now having a hard time. He had a drinking problem and trying to raise a son buy himself. In the end he gets a big break on TV but

collapses on stage

. T
he TV scenes include skits Red used on his TV show. In a way this was close to what happened to Red in real life. "The Clown" film was released in January 1953. Red was recovering from a hernia operation.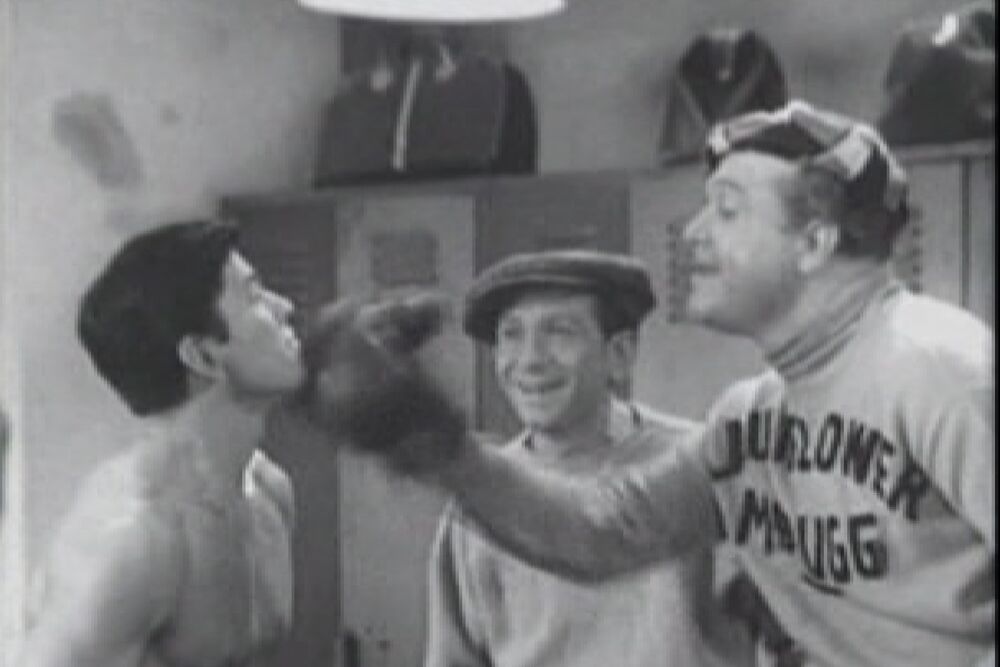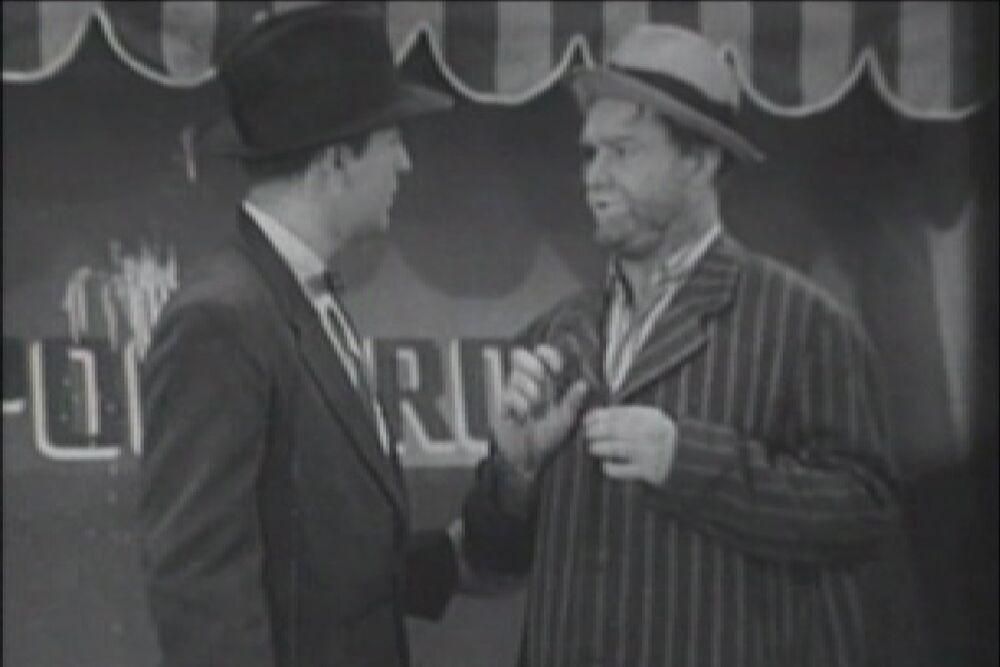 Before Red's surgery, the show was doing fine. Red had his friend John Wayne do a walk on the show promoting Wayne's film "Big Jim McLain". Red had most of the same cast from last season. Added to the cast was Ned Glass and Mike Ross. Some of the cast appeared "The Clown". Charles Bronson was just starting in acting. He appeared in the film and TV show under the name of "Buchinsky". Just before the hernia, Red introduced Freddie the Freeloader. Freddie was wearing a pinstriped suit at first. Freddie was in the Christmas episode but that was not released on the Timeless DVD Early Years set. I don't know if he was wearing the top hat and tails. The Christmas show was the last show before the operation.
The show was still on the air while Red was recovering. Announcer Bob Warren and cast member Lucille Knoch introduced skits of Red that were filmed in season 1 and 2. The show did have new part by way of music. Singers like Helen O'Connell, Lucille Norman and others including Nat King Cole sang songs. David Rose played his music. This went on for about three months. The ratings went down.
Red came back to the show in late March. Tide decided not the sponsor the show for another season and NBC was not going to pick it up. In April, there was talk that CBS was going to take the show. The Early Years DVD set has the dress rehearsal of Red's last NBC show. He tells the invited guest audience that he will be on CBS. The show that went on the air, he said he did not know where he was going. Season 3 was on CBS.